Request Quote - Just fill this form and send it...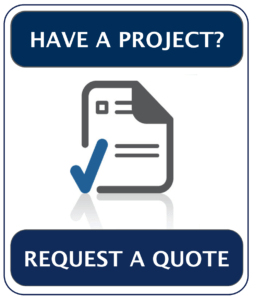 It is easy to request a quote. Just fill in the required fields and click the submit button. We will get back to you. If you don't find the product you are looking for please send us an email to the address shown in the "Contact" page.(Take me to the contact page >>)
You can study the difference in pricing and can choose the better one. Moreover, you can ascertain the quality of the materials used and negotiate with the installers.
Replying to your "Request Quote" requirement, shows the character of the supplier (here it is an installer). A well written Quote can easily win the mind of a client.
Every supplier is aware of this fact. Solar power plant or any other products in our portfolio involves a lot of money to be spend. So, we cannot approach your RFQ in a casual way. Definitely we wont take it lightly. 
Presentation of reply to a Quote Request
Nowadays, it is rather difficult to get a potential customer, who are very serious about the product and service. Therefore, we put our best efforts to reach you in time.
You cannot neglect our presentation as it differs from our counterparts. Moreover, it is our endeavor to present it in a useful manner. All the informations and suggestions you need to get will be clearly mentioned in the quote. 
what is inside the quote?
Whille we prepare a quote, we give atmost importance to the quality of the components. We will never suggest you with something that may spoil your money and time.
Definitely, we are concerned on the margins, since we want to survive. But, that doen't mean that we will  charge you in excess. To sum up, our quotes will be genuine without exaggerations.
What to do when you get a quote?
Our humble recommendation is to get more quotes as you can. 
1.Study the quotes one by one. 
2.Check the materials used in the Bill of Materials. 
3.Tabulate it using a spread sheet. 
4. Check out the services and warranty offered. Never rely too much on this. Because, these are only words. The supplier may not stick on to this in future.
5.Never go for the price which is highest or lowest.
6.Shortlist those coming nearer to your allocated fund.
7. Call them to meet personally.
8. Discuss with them and try to read their inner mind.
9. And that is it….
How the price is compromised?
There are many methods to bring down the price.
1. Compromising on the quality of the components
2. Using fake or spurious components
3. Using AC wires instead of DC
4. Reducing the capacity of the inverter – The inverters (Solar PCU's) has the ability to take DC current in excess of 25% to its shown capacity. Which means that, if you buy a 20KW solar you can connect 25KW DC to it. So, a 16KW PCU can handle a 20KW requirement, 16KW Inverter costs much less than a 20KW inverter. BEWARE of that !!!
5. Compromising on the panel mounting structure.
6. ….
Total Page Visits: 1321 - Today Page Visits: 1