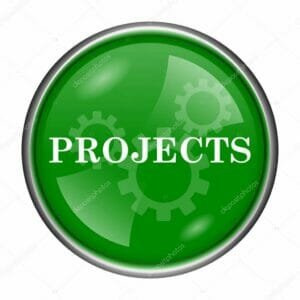 What you are seeing here...
The spreadsheet displayed above shows the details of the projects executed and under execution. The status shows the current position of the project. No need to call or wait for the call from the installer. Keep always updated.
As the details shows, on grid projects need to go through various stages. If the system is below 10KW, then, you dont have to get permissions from the Electrical Inspectorate. The first document that you need prior to the installation is the "Feasibility Report" from the state electricity board.
What is a feasibility report?
It is a report that shows whether the feeder is capable enough to take the electricity produced. It is a must have report. Never spend a single penny before getting this report. It will take minimum 15 days to get this report. Consider lucky, if you get it within 15 days. The feasibility certificate validity is only for 30 days. Therefore, you have to get the scheme approval and register the plant in thirty days from the date of the feasibility report.
If you need a scheme approval from the electrical inspectorate, you should apply with the necessary documents along with the feasibility report from KSEB, to the concerned electrical inspectorate. You cannot directly apply to the electrical inspectorate. Instead, you have to find am electrical contractor for the job. Based on the system size, you may need a C, B or A class contractor.
For registering the plant with Electricity Board, they normally ask for the scheme approval. So, only after getting the scheme approval, you can register the solar power plant.If the registration period expires you have to apply for the feasibility once again.
Total Page Visits: 749 - Today Page Visits: 1